Block printing is the most wonderful physical form of creativity as well as being a means to create important, beautiful and practical items for our homes.  I have been blown away by the talent I have encountered and will strive to do my best to keep the craft alive and viable.
Designed in Sussex
Inspired by nature, my travels to India and things that I notice in my daily life, I turn my images into repeat designs and carve them into a block.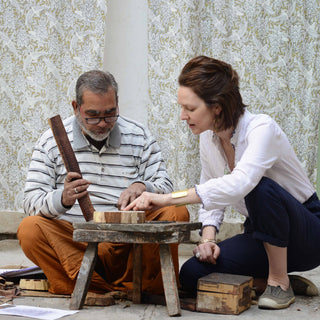 Block carving in India
Is an art in itself! This is my passion seeing my designs come alive through this hands on process and the skill of other artisans.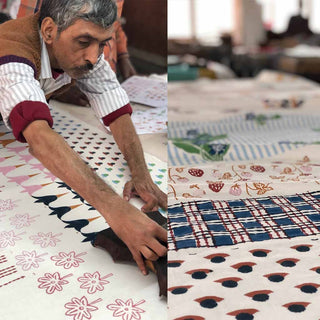 The Printing Process
Every block placed is unique. The skill these master block printers have is remarkable. The accuracy is mesmerising and the action brings the fabric alive.