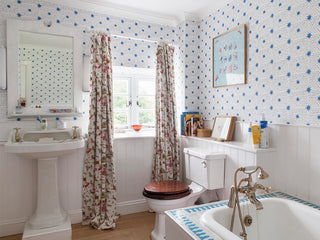 Being outside has always been a place of great happiness to me. It is where I feel most inspired. Whether this is in my own garden, the hills of Scotland, the incredible flower fields of India or the wild hedgerows of the British countryside it's the joy of the colours and the beauty of nature's offerings that most inspire me. I am delighted to celebrate this in my collection Greencombe.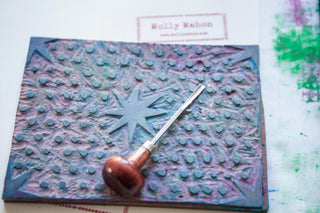 Bringing to life the wonder of Primrose, Wild Carrot and Dianthus flowers and importantly highlighting the beauty of nature and the mighty great outdoors and recognising that it is a wonder to behold and to protect.
I have so much reverence for the power and beauty of nature and am thrilled to celebrate it in this new collection.