Some ways don't change
Every stage of our quilt production is done by hand - they are handwoven, hand block printed, hand carded and hand stitched in Jaipur pretty much as they would have been 300 years ago.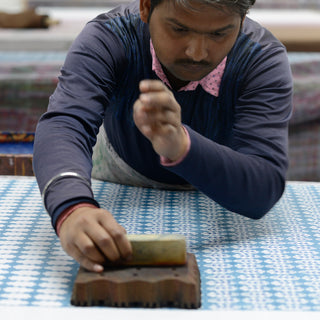 Skilled Artisans
First, the wooden blocks for the block printing need to be carved. Then the very fine, gauzy cotton called Mulmul (which becomes the soft outer shell) needs to be handwoven and hand block printed.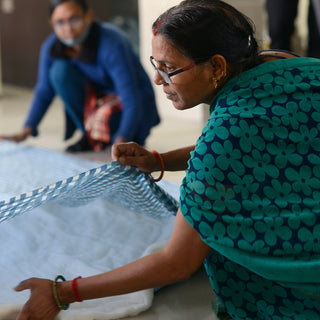 The Cotton Filling
The freshly harvested cotton that will fill the quilt needs to be fluffed up (or carded), and then very carefully spread across the whole outer shell. It then needs to be hand-stitched into place to ensure a perfectly even coverage.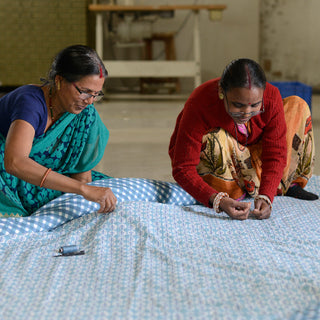 We are very proud of all the amazing people involved
Each stage is carried out by artisans using skills and tools that have been handed down through the generations.